Spa Week: April 16-22 – $50 Spa Treatments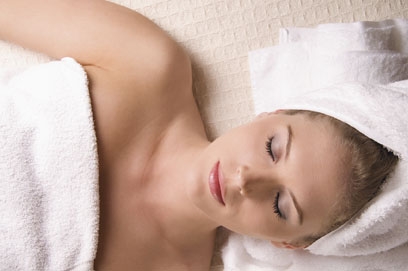 There''s just ONE WEEK to go until Spa Week sweeps the nation, and $50 appointments are still available! Spa Week Spring 2012 is taking place April 16-22, and is the largest and most anticipated spa event in North America since 2004.
Please help us spread the message of affordable health and wellness to your readers! I've included some editorial and social media ideas below. Let me know if there is anything else I can send you! 
The benefits of the spa go far beyond an hour or two of relaxation. 
Spa Week Daily
 has been running a blog series on the miraculous work of Massage Therapists (
the best job on earth
!). Did you know that massage can help with
migraines
, 
insomnia
, 
chronic pain
 and even 
cancer
? During Spa Week, experience the vast benefits of Swedish massage, Thai massage, Asian massage, deep tissue massage, sports massage, hot stone massage, hot and cold stone massage, aromatherapy massage, combination/fusion massage, shiatsu… usually costing anywhere from $75 – $250, all at Spa Week's signature $50 price point.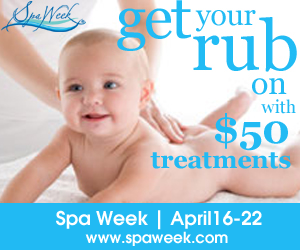 GET SOCIAL!
- We're on Instagram! (Did you hear the news this morning that Facebook bought Instagram? Hopefully they don't ruin it! But let's find out together) - @SPAWEEK is our insta-name.
TWEET TWEET: NEXT WEEK is @SPAWEEK! Have you booked your #50dollartreatments yet for April 16-22? spaweek.com
It's almost @SPAWEEK! Massages, facials, scrubs… experience the amazing spa lifestyle for just $50. April 16-22. spaweek.com
FACEBOOK:
Have you booked your $50 treatments yet for @Spa Week? It starts MONDAY 4/16 – don't miss out on all the amazing deals! 
www.spaweek.com 
;
Spring detox and renewal time! @Spa Week is next week, April 16-22, and there are still $50 treatments available. Don't miss out – Book ASAP! 
www.spaweek.com
ALSO…
If you have any spring detox stories in the works, please consider using the below:
SIX SPRING SPA WEEK DETOXES on a BUDGET
ALL ONLY $50 during Spa Week! Originally $75 – $250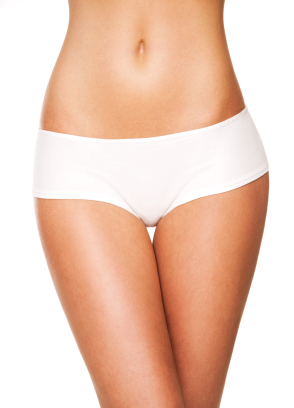 Spring is the time to give your closet a makeover, to Windex every last surface in your house and to kick your body into high gear with runs (or at least walks!) at the park. It's also the time to mirror and enhance all your spring cleaning efforts at the spa. Detox from the inside out; try a colonic to get rid of your internal build-up of toxins from one too many holiday indulgences, or try a relaxing foot bath with a high level of negative ions that helps the body eliminate toxins through the souls of your feet. Or, dabble in the variety of slimming wraps and medi-treatments to jumpstart your summer inch-loss goals! Check 
www.spaweek.com
 to find a $50 detox near you April 16-22.
90 Min Sudatonic Infrared Weight Loss Wrap, Wrapped in Wellness in Dallas, Ft. Worth, Houston, TX
During this infrared wrap, decrease BMI, body fat and lose an average of 1-5 pounds in an hour. Rest cocooned in a European slimming blanket as Infrared Heat raises your core body temperature between 2-3 degrees. Infrared Rays stimulate fat cells, allowing them to release built-up toxins. As your body sweats, these toxins will be safely excreted. Burn up to 3600 calories, stimulate your metabolism  and experience a powerfully detoxifying treatment, perfect for those seeking to push through weight loss plateaus.
90 Min Detox Body Slimming Wrap, Spa Belle Vie – San Francisco, CA
This treatment safely stimulates body and tissue purification using Vitamin B3 – Niacin. As a result, body functions become stronger and more efficient, and established waste and toxins are eliminated. Great for these who are looking for cellulite reduction, skin firmness, or those who are experiencing low energy or headaches. On average 4-8 inches lost in one treatment while maintaining hydration. Inches lost are as a result of toxic waste being drawn from the tissues.  This is not a water loss treatment; therefore, the inches lost are more permanent when followed up with healthy eating and daily exercise. Recommend a series of 5 for optimal results.
Along with the exfoliating results of the bamboo mani-pedi, the Aqua Detox will drain toxins from body through the feet. This treatment uses a small electro magnetic device that produces positive and negative charges in a saline bath water. This helps to rebalance and reestablish the bio-energetic fields of the body, allowing the body to release many of its toxins through pores on the feet. In an ionic detoxing foot bath, the a high level of negative ions utilizes principles of reflexology, ionization and osmosis, creating a positive cellular environment that helps the body eliminate toxins.
Accumulated toxins may be absorbed into the system and over time may stress the organs of elimination which are the liver, kidneys, skin, and large intestine. The toxins move around and around in both the lymph system and blood, slowly causing auto-intoxication which then leads to disease. Many people likely have years of impacted waste material in their colon. When you begin the colon cleansing process through fasting, healthy eating or lifestyle changes, the waste materials begin to break down and move out. Colon hydrotherapy helps your body eliminate these toxins.
50 Min Arasys Slimming Treatment, Adara Spa, Boston, MA
Arasys is a microcurrent technology system that burns fat to build muscle. This treatment increases stamina to enhance sports performance, and results in effortless inch loss. It targets specific muscles for post pregnancy loose skin and visceral fat. It can help jump-start a gym regime. Overall, it detoxifies, oxygenates, and speeds up metabolism.
If you have 60 minutes, the "TONE UP" will shape your muscles, tone, lift and tighten your skin. It is like going to the gym without the strenuous exercise. The Tone Up uses microcurrent, delivered by self-adhesive rounds in problem areas, such as the thighs, buttocks or stomach, stimulating the area. The microcurrent jump-starts cell and muscle activity, stimulating the area, smoothing out cellulite, draining excess water, lifting, sculpting and shaping your muscles. Problem areas are visibly smoother after the treatment and not even exercise can produce such fast results. The results are cumulative, as with all microcurrent treatments. It is an innovative 21st century technology that some of their clients have dubbed "the body perfect treatment."
-Spaweek
Related posts